(Featured Image: Getty Images)
With the arrival of N'golo and our switch to 3-4-3, Cesc Fabregas has fallen down the pecking order in the eyes of Conte to the extent that the January transfer window was crowded with rumours of Fabregas finally moving on with suitors such as AC Milan and Juventus and with the final whistle blown at the New Wembley after the FA Cup defeat, its time to shift focus to what the 2017-18 season has in store for Chelsea FC.
So why should Chelsea keep Fabregas for the 2017-18 season?
1. Game Time:
One of the reasons why Fabregas would've wanted to move on was game time but with Chelsea playing Champions League next season there's a pretty good chance Fabregas can rise up on the pecking order.
With Chelsea defending their PL, contesting Champions League along with FA Cup and League Cup surely the Matic Kante pivot won't be fresh enough for Wednesday after playing Sunday.
2. Experience of Europe
While commentators around the world are salivating how Kante would perform in Europe, its no doubt the Fabregas has ample experience under his magic hat which is going to be key if Chelsea are to reach anywhere near to the trophy.
After the departure of John Terry, Cesc Fabregas will be the current Chelsea player with most appearances in Europe and also the only player to cross the 100 mark.
3. Proven player:
Fabregas has assisted so many goals he is now dubbed the Santa Claus of Assists by his team mate Batshuayi.
10 – @cesc4official has now assisted 10+ goals in six different Premier League seasons – more than any other player. Benevolent. pic.twitter.com/48d4RbKrBD

— OptaJoe (@OptaJoe) May 8, 2017
Even at the age of 30, Cesc Fabregas broke into the top 5 players with the most assists in PL 2016/17 beating the likes of Arsenal's Ozil and Sanchez, not bad for someone with only 13 starts in the premier League this season.
4. Performs when needed:
Whether it be assisting or scoring goals himself, Cesc gives his all whenever he puts on the blue shirt, some memorable examples include:
Debut vs. Burnley (A)
Remember that beauty of a pass to Schurrle for his goal?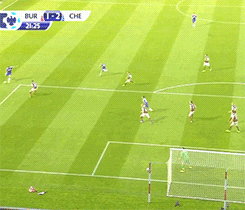 Crucial Goal vs. QPR (A)
The man in the mask came to the rescue leading us 7 points clear with a game in hand.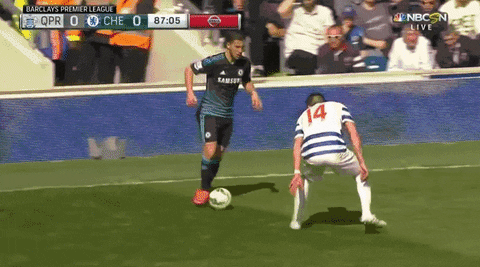 Assisting the winner vs. Watford (A)
Fabregas assisting Costa, nothing new except Fabregas came off the bench of determine the fate of the match and earn Chelsea valuable 3 points.
Assisting the winner vs. WBA (H)
Assisting Costa for the winner.
Assisting the Equaliser vs. Manchester City (A)
Chelsea trailing 1-0 HT away at the Etihad, Fabregas assisted Costa to started that goal fest we needed to eventually win 1-3.
5. Lack of Depth
Perhaps one of the most important factor is that the role in which Fabregas does what he does, no other Chelsea player can do it.
Fabregas normally operates in a CM position while Matic and Kante both are primarily DM, there was one player who could arguably play in the CM position, Oscar but we sold him so we're left with only one Fabregas to play the creative role.
While some of Chelsea's rivals have:
Arsenal: Aaron Ramsey, Francis Coquelin, Alex Oxlade Chamberlain.
Manchester United: Paul Pogba, Ander Herrera, Marouane Fellaini.
Manchester City: Ilkay Gundogan, Yaya Toure.
Liverpool: Jordan Henderson, Georginio Wijnaldum, Lucas Leiva.
Even with the likes of Hazard, Pedro and Kante, Fabregas gives our team another dimension and that along with the other 5 reasons mentioned above is why Cesc Fabregas should not be sold.